STRAIGHTEN UP CANADA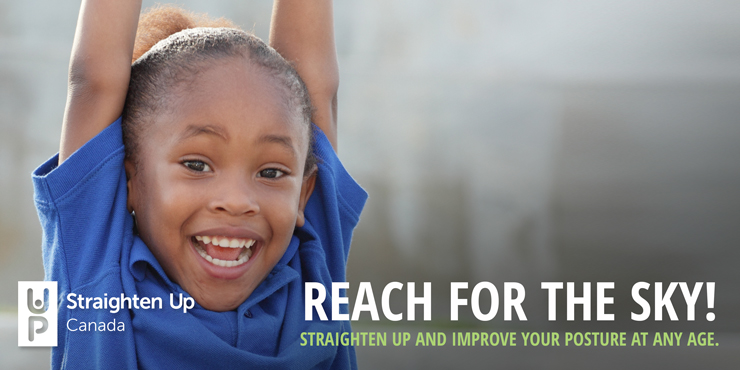 How much time do you spend being sedentary? Tasks that require prolonged sitting such as working at the computer, reading and driving can take a toll on your back. Did you know that MSK conditions cause one-third of workplace absenteeism in Canada?
Straighten Up and improve your MSK health!
Straighten up Canada is a free, user-friendly exercise program designed by Canadian chiropractors to target and improve your posture.
Good posture can help with:
Looking better and feeling more energized
Mitigating joint wear and tear
Having a more flexible spine
Preventing aches and pains
The App features:
12 posture exercises
Includes videos for both adults and youth
Tracks progress that can be shared via social media
Find a chiropractor search function
Access to informative blogs published by CCA
---
Watch the Straighten Up Canada exercise videos online
---
The development of this app has been supported by the CCA and all provincial associations.